MO D
M
(1) Branding
Located in the heart of Msheireb Downtown Doha, Mandarin Oriental, Doha is an intimate and stylish urban retreat. Blending contemporary design with Qatari-influenced touches, the hotel brings new levels of luxury to the desert state with stunning accommodation, an eclectic choice of dining experiences and a world-class spa. Mosaic is the stylish and lively all-day-dining restaurant showcasing distinct culinary offerings creatively prepared at nine bustling open kitchens. The restaurant offers a casual yet elegant ambiance with the most spectacular views of the Barahat, the Corniche and West Bay.

The brief was to design an identity, that reflects the spirit of the electric place: the elegance of the interior design paired with the vibrance of show kitchens and its lavish offerings of flavours from across the world. I developed the Mosaic logo based on the destinctiv interior pattern which offered me a grid to draw custom made letters. To fit the bright and "airy" place located on the top floor of the hotel, I used fine lines to reflect lightness and create a electric feel. Based on the grid I developed also a visual language - an artistic artwork which was implemented throughout all restaurant collaterals. The artwork shows visuals of "aroma ambassadors" representing each cuisine offered at Mosaic, aesthetic and artful incorporated to the grid, refined through metallic effects and finishings.
I developed the Mosaic identity during my time as Creative Director at Grow in Qatar.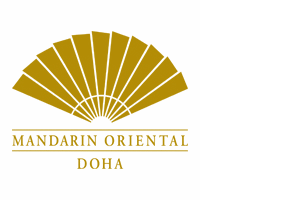 to top