XO
(1) Branding
The new 5 star Millennium Plaza Doha places guests at the heart of the city: the vibrant Al Sadd area. Beside luxury boutiques and shops, there are a huge variety of modern restaurants and trendy F&F concepts located. XO is Millennium Plaza's new signature fine dining restaurant. Guests experience the finest foods, the freshest ingredients and the ultimate in culinary mastery in the open kitchen. XO is an exotic experience of the best in Asian hospitality. The flavors are vibrant, the dishes inventive and the service immaculate. 

The brief was to create an outstanding branding for XO that reflects the creative Asian cuisine and positions the restaurant at the top of the stylish eateries in the trend area of Al Sadd. I designed a dynamic and energetic brand that combines cool, authentic Asian street vibes with elegancy and chic.
I developed the XO brand during my time as Creative Director at Grow in Qatar.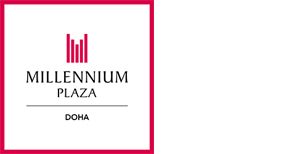 to top